---
Spare Parts Pakistan is a subsidiary of Aayag; is a trusted and recognized name and enjoys a wide array of clientele base due to its expertise in top quality products and after sale services. The executive management team of Spare Parts Pakistan consists of professionals with a number of years of technological and mechanical leadership experience with a belief that an accountable business practice results in a good sustainability. The story of Spare Parts Pakistan is one of dedication, ambition and sheer hard work. For inquiries regarding spare parts please contact spareparts@aayag.com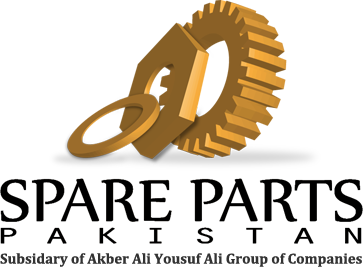 Our Mission
---
Our Mission to be the number one preferred supplier of quality and guaranteed replacement/ aftermarket spare parts to different sectors and industry by offering an unrivalled level of service and professionalism at a competitive price. We believe in looking ahead to the next development, the next level of success, as we speak, Spare Parts Pakistan is continuing to innovate and push the boundaries in terms of its quality building, 24/7 after sale services and credibility in various sectors.
Our Vision
---
To be the best supplier of Spare Parts and Services. To excel in quality is the first commitment in all our activities. Our sincere interest is distinctive products and services of lasting value that withholds its image in terms of quality and prompt support amongst Principals, clients, suppliers, Professional and different cooperate sectors in which we develop our activity.
Our Team
---
Our teams of experts have over 20 years of experience in this market. Our professional management team and trained, customer-service oriented sales personnel are highly qualified to meet your needs. Ensuring a fast turnaround whether it's a service or repair and we will be there to support them every step of the way, as we have always been.